Isolated Organ Experiments with the rat uterus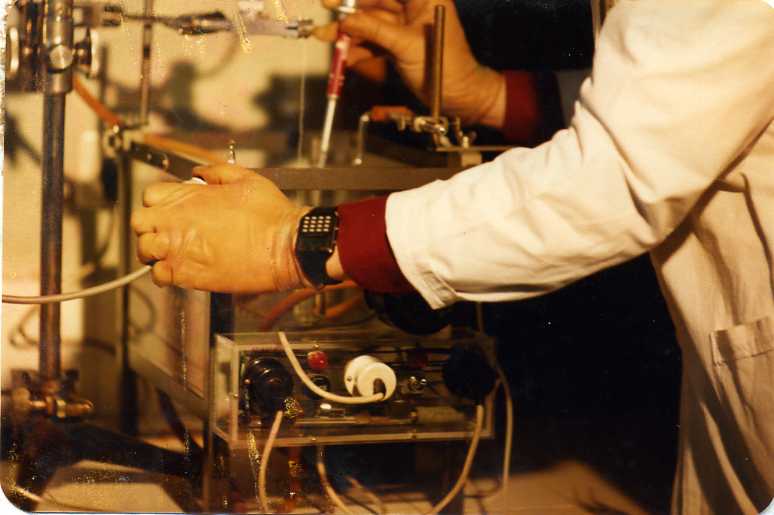 Adding calcium into a mounted organ in a Palmer Isolated Organ Bath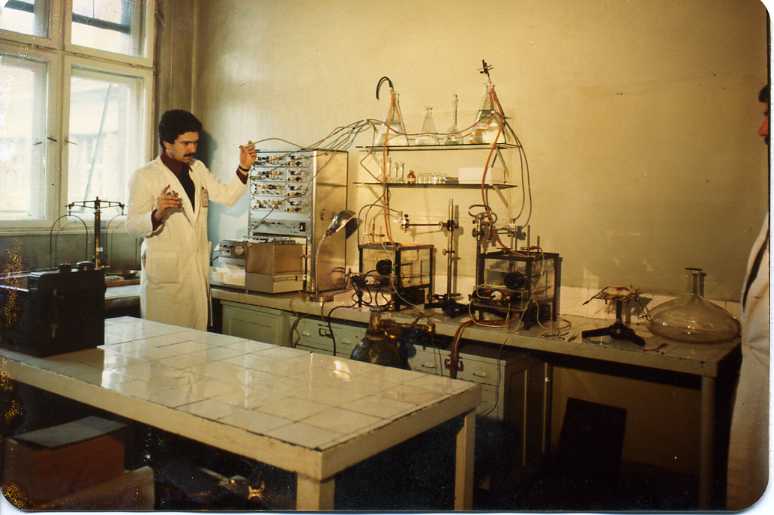 Finally I am recording uterine muscle contractions in a Grass Polygraph
It was part of my thesis and I was doing an experiment on an isolated organ, rat uterus. Depolarizing the tissue with potassium sulfate in a calcium-free medium, a flaccid organ was being obtained, not to contract anymore, even with the addition of acethylcholine had no effect. It was a labourious process. I had to dissect rat uterus, depolarize it with potassium sulfate and wait until it become totally relaxed. In this stage, only the addition of calcium was able to induce tonic contractions. Concentration of calcium needed to induce contractions was in the millimolar range.
Wedding ceremony - All of us were there!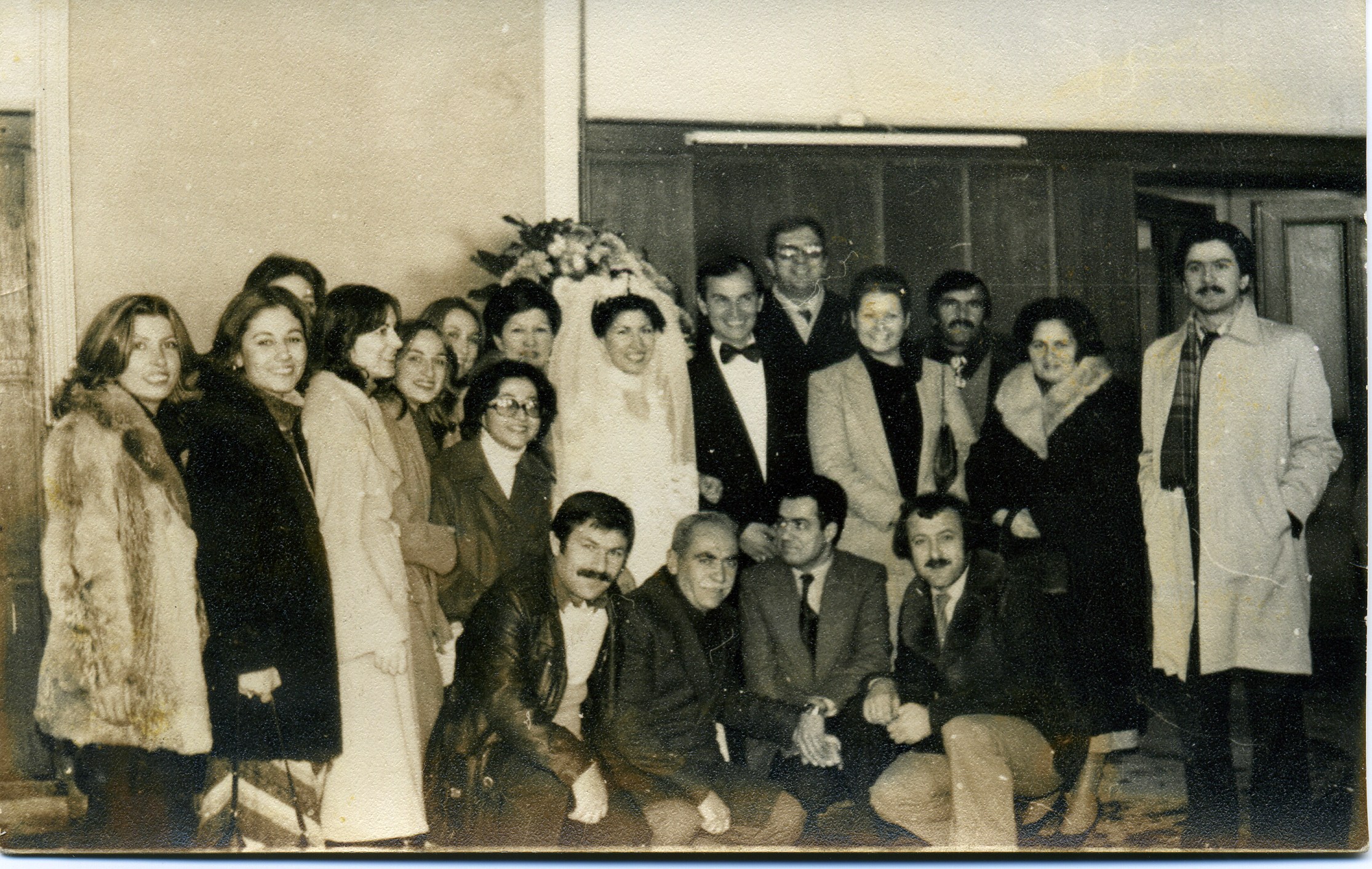 Wedding Seromony
The Great Staff! For the memory of now deceased friend,
Olcay Seles
Pharmacology Staff in 1981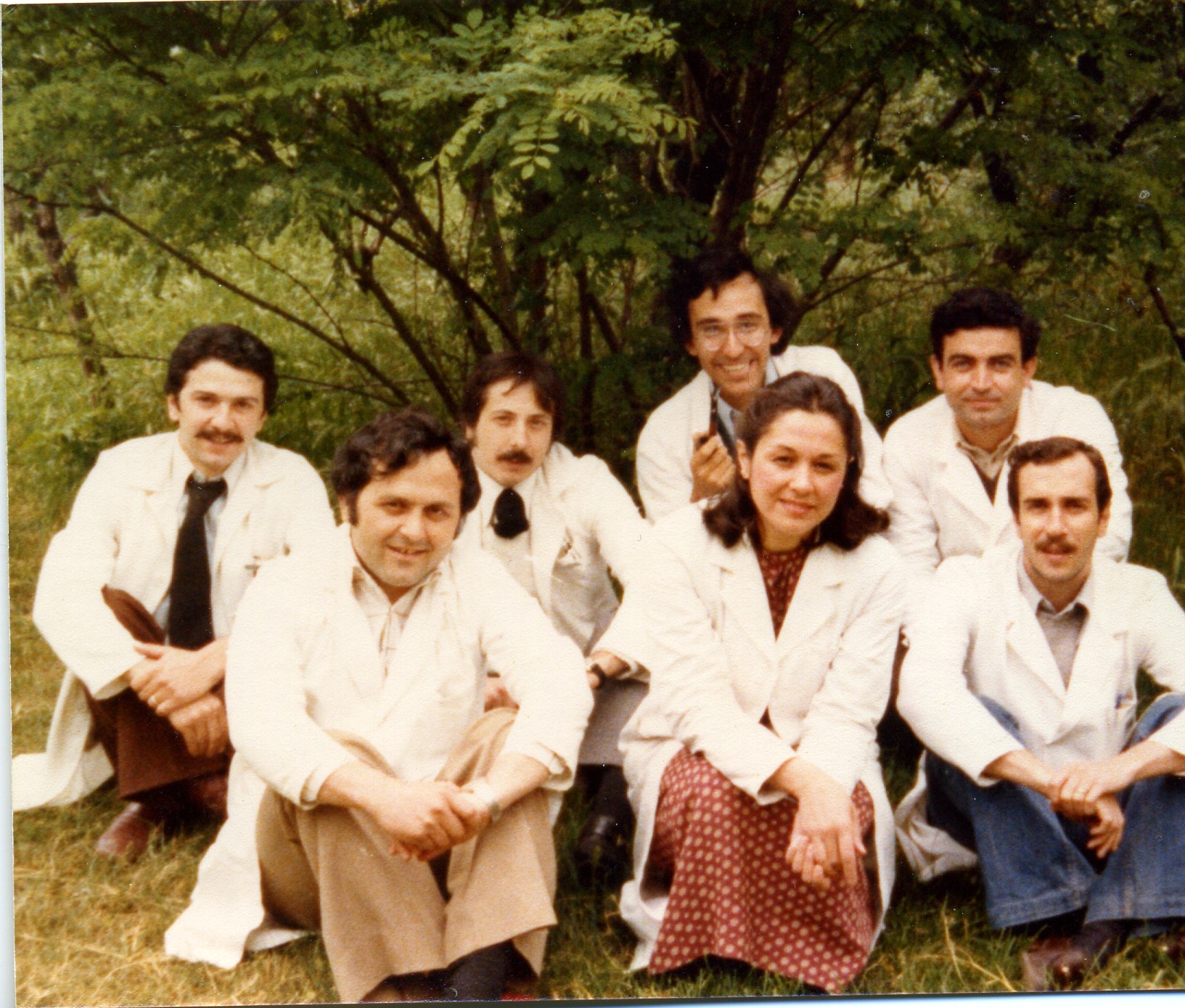 Under the tree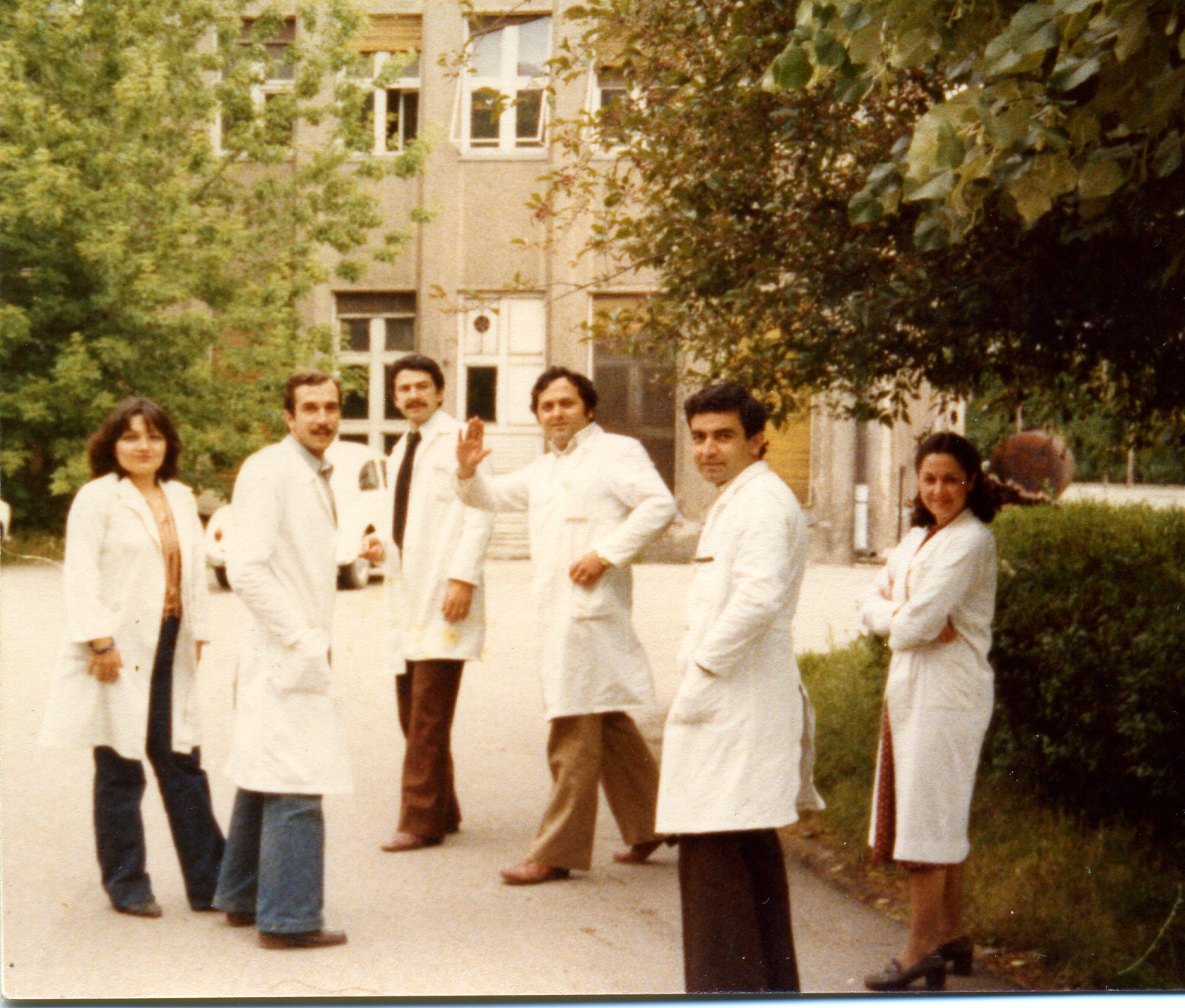 Lunch break ends..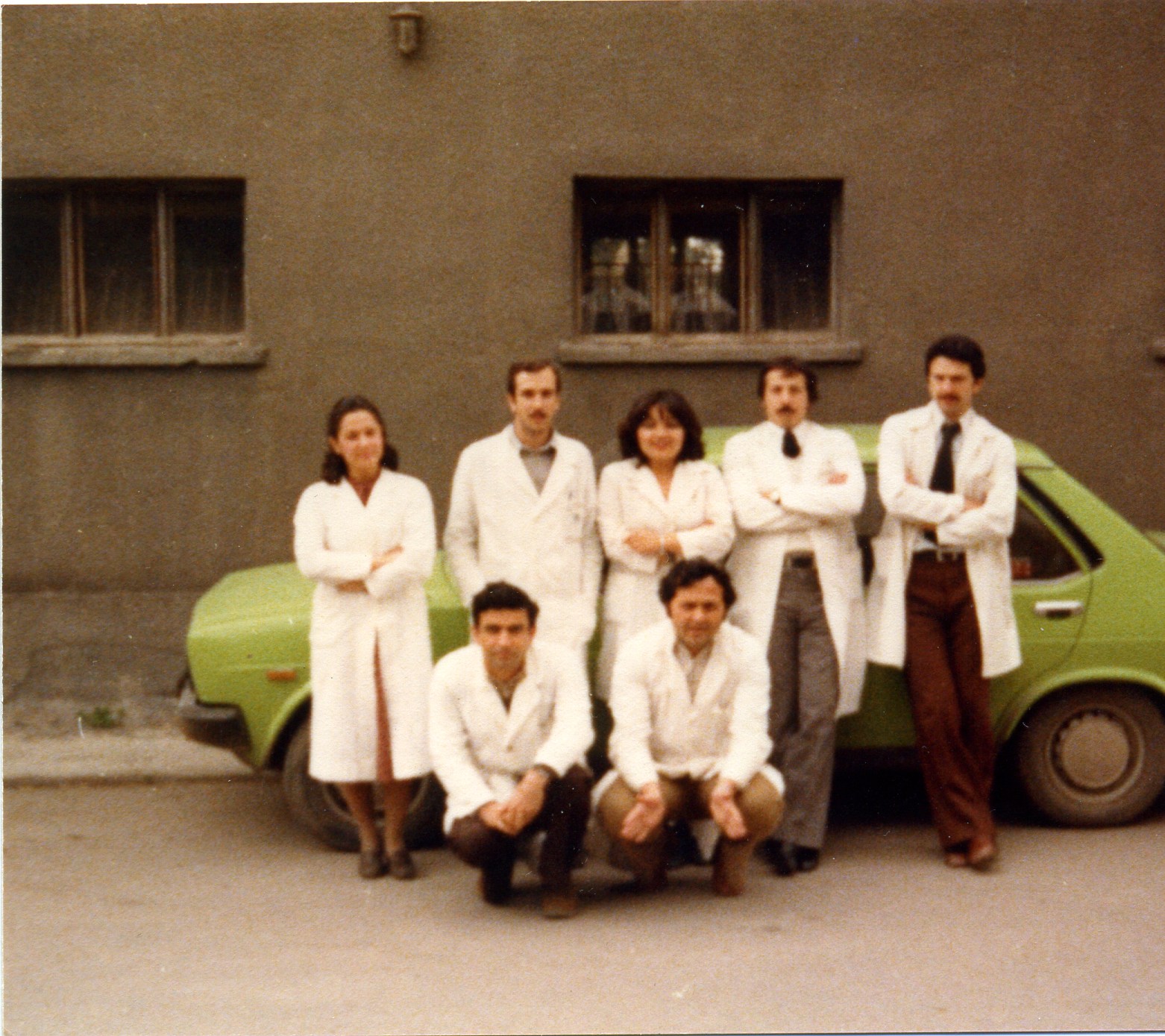 Pose in front of a green car
Prof. Paul Pulewka's Pictures