I have started to create this web site early in 2010. I was totally illiterate on the subject until I found a tutorial about HTML and CSS (
w3schools
). I preferred to use my own HTML and CSS codes for the preparation of these pages and found it more flexible than a readymade web software. At first, writing on a black and white Notepad screen then seeing it on a browser was quite entertaining. Then, with this self-motivation, it did not take so long finalizing my first page. I preferred writing these pages with DIV layouts.
You can check through the navigation frame on the left or scroll down to click on my pages. On these pages you will find my photo album, autobiography, publications, formal resume etc.
Do not forget to click my oil paintings
. On My music page, I hope you will enjoy my solo piano; Enjoy listening Beethoven's famous
Moonlight Sonata
"Mondscheinsonate" ! Only the first movement - (Adagio sostenuto).
I hope you will find them interesting!
---
Preface
I am a pharmacist and specialized in the medical pharmacology and later obtained the PhD in Toxicology. I have spent my years early in the 80's at
Ankara Refik Saydam Central Institute of Hygiene
in Turkey. In 1980, I was one of the two who had passed the medical specialization examinations routinely done every year in Turkey. I was so happy being one of the two who had passed this among the others and was lucky so finding a job after several workless months after a long military service. It had just come to me like a remedy. You will find several pictures in the link best explaining this in my smile those days. I was in love with pharmacology
(my "Refik Saydam" days)
. In the army, my spare time had all devoted to the reading of a blue book, entitled
"Review of Medical Pharmacology"
of Lange Medical Publications. Most part of this book soon would be filled with my notes and underlining. It was the start of my serious rehearsal to the forthcoming exams to be done later next year.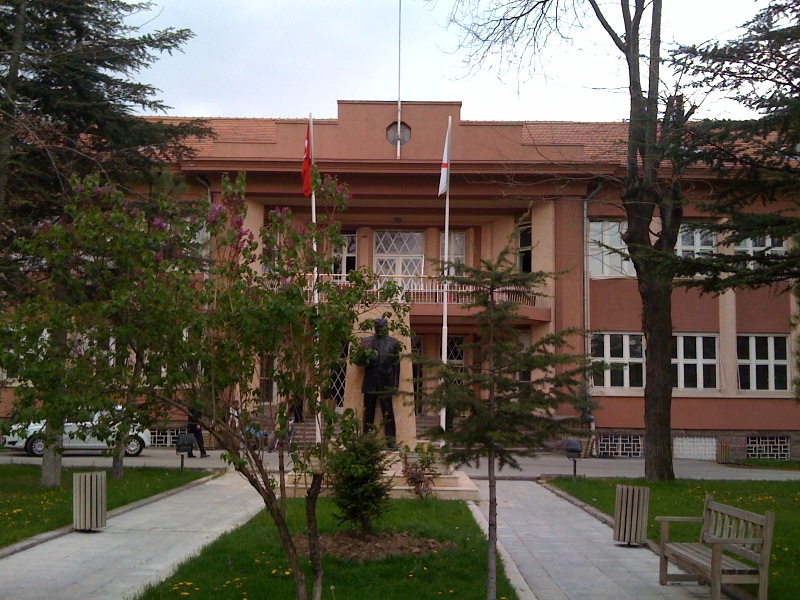 My colleagues (1981; I am on the top left) and the picture of Refik Saydam Central Institute of Hygiene in Ankara (today)
My Professional Background
I worked for the Government for 12 years at the Turkish Ministry of Health (MoH) from the early career years towards being the pharmacology specialist in the Division of Pharmacology at the Refik Saydam Central Institute of Hygiene. During those years, I was attending part-time to the "Medicines Evaluation Board" meetings of the MoH as the scientific committee member. Between 1987 and 1992, I became the head of the Pharmacology Department at the Refik Saydam. In 1992, I could not resist to a job offer made by Bayer Türk and thereby it was going to be the start of my career at the pharmaceutical industry. I have worked at Bayer Türk Ltd. Şti. as the Registration Coordinator.

Two years later, I would have been transferred to DEVA Holding Inc. (now EastPharma), a leading Turkish generic pharmaceutical company. I worked there as the Medical Director for 11 years. Then joined Fako/ACTAVIS in Turkey in 2005. Worked in Actavis for 3 years as the Registration and R&D Manager. Later in 2007, Actavis top management had a critical decision to move its Turkish R&D facility to the low-cost areas and had to shut down the R&D operations in Turkey. By this occasion, I had to leave Actavis. This was another chance for me to continue my academic work and had started at Yeditepe University in Istanbul as an Ass.Professor. This would not last so long and as early in 2008, I would have been offered an R&D Director position by DEVA (my previous company DEVA had been acquired by East Pharma that time) again and would re-start there until spring 2009 when I seriously made up my mind to self-recruit myself at my own company.

By this mind set, I had left DEVA in 2009 and established my own company named t-Pharma Consultancy.

My scientific achievements and studies I was involved have been acknowledged by awards, grants and patents and some of them are as follows:

Two promotional awards from the Turkish Scientific and Technological Research Organization (TUBİTAK) in Turkey - Medical grant given by Eczacıbaşı Holding for a project entitled "Mechanistic study of the neurotoxicity profiles of some fluoroquinolone antibiotics" - Grant given by Novartis Turkey for the project entitled "Synthesis, Modelling, and Screening of the New Chemical Compounds Effective on Sigma Receptors".

I was also one of the inventors of a novel candesartan formulation: World Patent (WIPO) entitled "Novel Candesartan formulations" in 2008.


Scope of this web site
This is a personal web site. The purpose of this work was to give some information about myself, my academic and professional background, to share some scientific articles, photographs and some of my oil paintings with you. My autobiography is still under construction.


My Photographs
I hope you will enjoy visiting these pages. It is a clickable photo gallery. Some of my photographs are still needed to be uploaded but hope to share them with you shortly.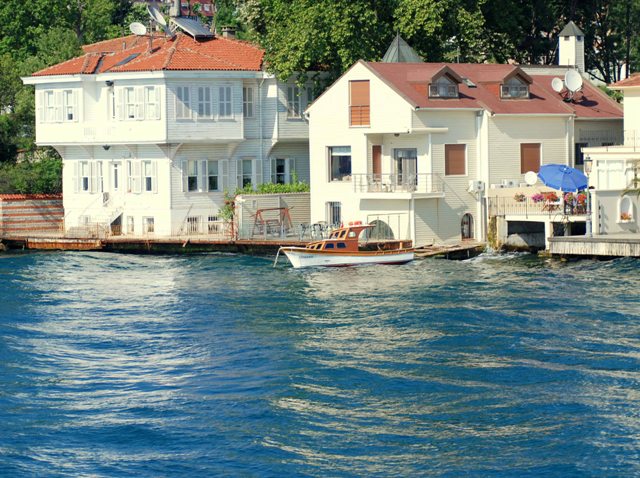 Paintings
I am sharing some of my oil paintings with you. All of them are real landscapes in Turkey. Kızılhisar is a village near Ordu. In 2003, I was fascinated by the naive atmosphere by this small North East Anatolian (Black Sea region) village and made the painting of a small farmer's house. The house was belonging to Bayram Bey and the hazelnuts in front of it were always waiting of his care. I especially impressed by this hidden small house beneath the walnut and linden trees as the lonely Bayram Bey's memories hidden in the remote past.